Dr. Michael Vander Veen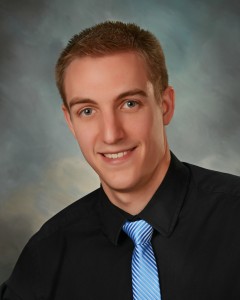 Dr. Michael Vander Veen was born and raised in southwest Minnesota in a community much like Oskaloosa. Dr. Mike along with his twin sisters and younger brother grew up on an acreage outside of town where they spent many hours outside riding dirt bikes and building forts, all the joys of growing up. Dr. Mike's mother introduced him to chiropractic care as a child, but it wasn't until he got a little older that he developed a passion for learning about the human body.   With a love of sports he felt athletic training was a perfect career path and after graduating from high school he choose to further his education at Northwestern College in Orange City, Iowa.  While pursuing his degree his desire to serve others grew and he felt called to provide natural healthcare to more than just athletes.   Dr. Mike knew then that our bodies have the innate ability to heal and he wanted to help people achieve that.
After graduating from Northwestern Dr. Mike moved to Kansas City to attend Cleveland Chiropractic College. While studying for his doctorate in chiropractic his passion grew for the art of chiropractic as well as his understanding of how our bodies heal. Dr. Mike's long hours of studying and hard work paid off as he graduated with honors and was named valedictorian of his class.
Dr. Mike moved to Oskaloosa to join the team at Oskaloosa Chiropractic Clinic in November of 2015.  He is a member of the Iowa Chiropractic Society and the American Chiropractic Association.
Since moving to Oskaloosa Dr. Mike has enjoyed becoming an active part of this community. He has found a great church home at Central Reformed Church of Oskaloosa, where he has already made lifelong friends. He is involved in local community groups including Mahaska Young Professionals and the Mahaska Wellness Coalition. In his free time he stays active by playing volleyball and basketball with a few local teams as well as taking Skye, his chocolate lab on long walks.
Dr. Mike recently married his best friend Whitney and they are making their home in Oskaloosa.  They enjoy staying active together playing volleyball and basketball, as well as taking Skye, their chocolate lab on long walks. Whitney is a physical therapist here in Oskaloosa with a passion for helping children.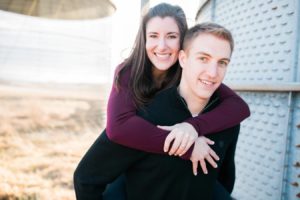 He is looking forward to serving the natural healthcare needs of Oskaloosa and the surrounding communities.
Education:
 Northwestern College
Cleveland Chiropractic College
Licensure: